AECI Much Asphalt is the largest commercial asphalt producer in Southern Africa.
We pride ourselves on the consistent quality of our wide range of hot and cold asphalt products, our service offering to all asphalt users large and small, and our excellent safety record.
Instant Bio-Bitumen is a carbon-negative alternative to conventional bitumen derived from the refining of crude oil for use as the binder in asphalt products. Read more about our initial testing of this promising alternative under the BITUMEN heading on our News page.

AECI Much Asphalt
is a B-BBEE Level 3 contributor against the Amended Construction Sector Codes in South Africa.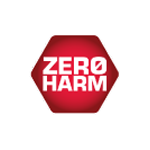 The manufacturing facilities and offices of AECI Much Asphalt, AECI SprayPave and East Coast Asphalt are operating according to the requirements of the South African Government's Covid-19 health and safety protocols. For information on Covid-19, please follow the link sacoronavirus.co.za.