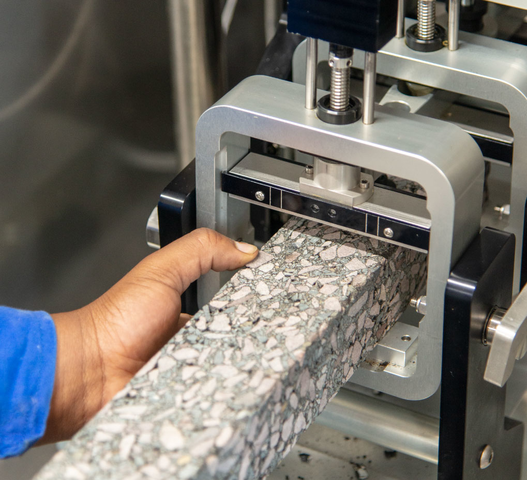 In 2006 AECI Much Asphalt's Central Laboratory (Cenlab) in Eerste River, Cape Town, became the first South African commercial asphalt supplier to receive ISO/IEC 17025 accreditation from the South African National Accreditation System (SANAS). Cenlab was recently recertified in accordance with ISO 17025:2017.
Cenlab has the expertise and equipment to develop new products, control test products, calibrate plant and offer testing services to clients. It is also equipped to do the complete spectrum of tests on the penetration grade and modified bitumen types, including new performance grade testing on bitumen as well as asphalt.
The Gauteng regional laboratory also does all the performance grade bitumen and asphalt testing, as well as asphalt mix designs and new product developments.
Both laboratories undertake high level research and development that helps AECI Much Asphalt and the industry to remain abreast of global developments and provide asphalt solutions to uniquely South African conditions and requirements.
All AECI Much Asphalt plants have their own dedicated asphalt process control laboratories and the mobile plants arrive on site complete with fully functional mobile laboratories. These laboratories assure the quality of all products leaving the plants and form part of AECI Much Asphalt's commitment to its ISO 9001:2015 quality certification.