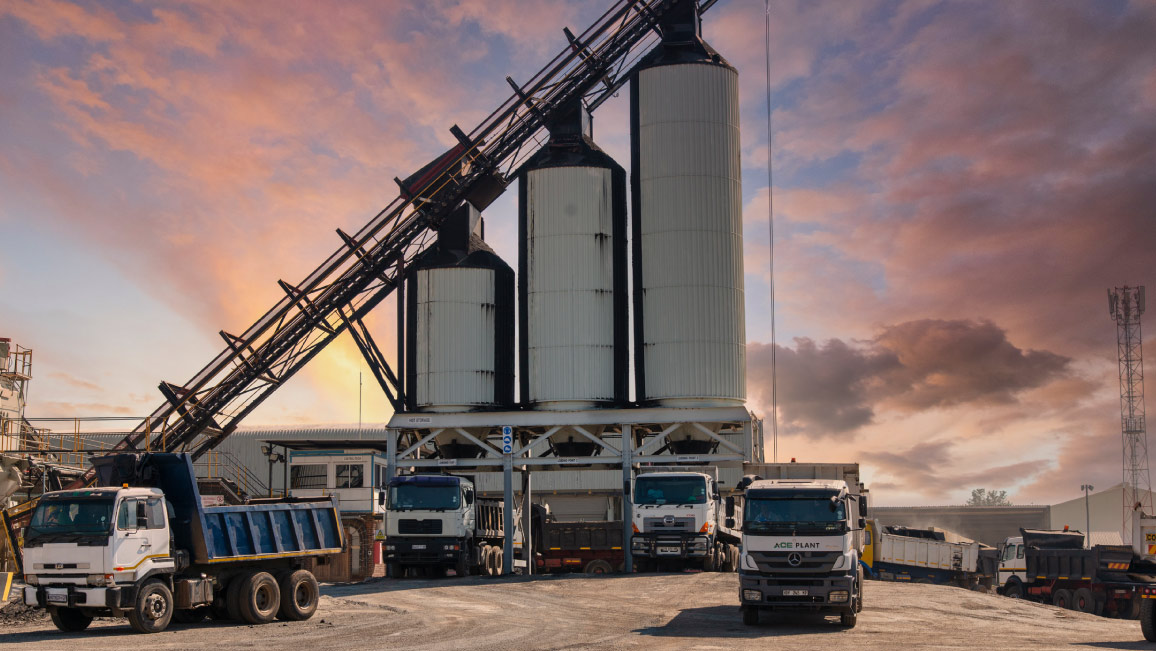 As an industry leader, AECI Much Asphalt's reputation for product innovation and quality is backed up by proactive supply chain management to meet current and future demand. IMIESA speaks to Riaan Odendaal, National Operations Executive, about the road ahead and research into carbon-neutral binder alternatives that could eventually replace conventional bitumen.
How has the asphalt industry in South Africa been impacted by the Covid-19 restrictions of the past two years?
RO: The construction industry in general was impacted severely by not only delays due to restrictions on movement, but also by the reallocation of government funds to fight the pandemic. The asphalt industry lost significant volumes in 2020 and 2021, with bitumen offtake by AECI Much Asphalt dropping 28%.
Are you seeing an uptick in demand for asphalt products and what are your expectations for 2022?
RO: We are experiencing a definite improvement in activity so far in 2022. The number of contract awards is encouraging, although not at pre-pandemic levels.
What is the significance of bitumen in the production of asphalt?
RO: Bitumen is a binding agent produced from crude oil refining that makes up between 4% and 7% of most asphalt mixes. It has unique viscoelastic properties that contribute significantly to asphalt durability, and there are no commercial alternatives currently available. Bitumen is also extensively used in other road surfacing alternatives like seals and slurries.
The closure of the Sapref Refinery has impacted the availability of bitumen to meet the needs of the South African asphalt sector. Please elaborate.
RO: The Sapref Refinery in Durban supplied about 900t of bitumen to the local industry daily. This shortfall will not be met locally, as Natref in Sasolburg is the only refinery in South Africa currently producing bitumen. Various industry players have put contingency plans in place to source and store imported bitumen that should make up for the shortfall, although at a higher cost.
How are other refineries responding to this situation?
RO: To the best of our knowledge, Natref is already operating at capacity and is not planning to increase bitumen production. Astron in Cape Town has indicated a refinery restart in the latter part of 2022, but it is unclear whether this plant will produce bitumen again and, if so, which grades.
How will the forced importation of bitumen impact asphalt prices and quality?
RO: All imported binders will be subjected to the same rigorous quality control processes developed by our industry for local sources. To this extent we do not anticipate any negative effect on quality, but this does however impact the cost, as not all international sources meet our specifications.
AECI Much Asphalt is well equipped with state-of-the-art testing and analysis in both its Central Laboratory in Cape Town and its Gauteng Regional Laboratory to ensure continued product quality.
Will South African ports be able to receive and store the quantities required?
RO: An oil major and various traders have imported various volumes of bitumen into the Durban and Cape Town ports this year, looking to the consignor to supply storage in most cases. Our industry is unfamiliar with the time constraints and logistics, but we continuously find ways to make the process more efficient and ask our clients to work with us in this endeavour.
Will the bitumen situation result in project delays and hence a slowdown in much-needed road maintenance and construction activities?
RO: AECI Much Asphalt is committed to securing the raw materials to meet our customers' needs. Finding a pricing model for imported binders that industry agrees on will be the determining factor to minimise contract delays as local supply will continue to be severely constrained.
What is AECI Much Asphalt doing to meet client demand?
RO: Forecasting our production requirements will be key to meeting client needs. There will be significant increases in product lead times and possibly also more volatility around the price of bitumen. In partnership with our clients, we will continue to find innovative and economical ways to meet the demands in the industry.
To what extent can the bitumen converter operated by group company AECI Spraypave meet demand for suitable grades of bitumen?
RO: The ability of AECI Spraypave to convert base binders into various grades of bitumen positions the group strategically to better meet our clients' requirements. Due to the volume constraints on bulk importation, we are well equipped to import one grade of bitumen very economically and locally convert the feedstock into various grades required for asphalt mixes, including 10/20 bitumen that is not available locally.
What other steps can be taken to mitigate the shortage?
RO: AECI Much Asphalt includes up to 40% reclaimed asphalt in its products in a drive towards sustainable production, which has resulted in more than a million tonnes of aggregate not being mined and avoided the refining of at least 55 000 tonnes of bitumen since 2012.
The use of recycled asphalt is critical in reducing the use of non-renewable resources and mitigating environmental destruction.
How will smaller suppliers be affected by the bitumen supply constraints?
RO: There have always been various forms of bitumen importation models catering for various market segments. Although bulk importation will be our focus, there are also options to import in drums or containers. In the African context there are several companies specialising in bitumen trading to possibly serve this segment.
What is the long-term scenario for the asphalt sector?
RO: As pressure mounts internationally to move away from fossil fuel dependence, bitumen supply will surely be restrained. We anticipate future innovation in the industry focused on mitigating this risk.
In one ground-breaking initiative, a partnership between Origin Materials, the world's leading carbon-negative materials company, and AECI Much Asphalt is working to create a novel low-carbon bitumen from natural sources. The project is based on Origin Materials' patented technology platform, which turns inexpensive, sustainable wood residues into cost-advantaged, carbon-negative materials that reduce the need for fossil resources.
Turning Origin Materials' carbon neutral feedstock into an alternative asphalt binder is very significant due to the direct relation of the bitumen to the long-term performance of asphalt and the obvious environmental benefits. Importantly, it potentially reduces our reliance on refineries and provides more stable pricing, helping to ensure sustainability in the South African bitumen and asphalt market.