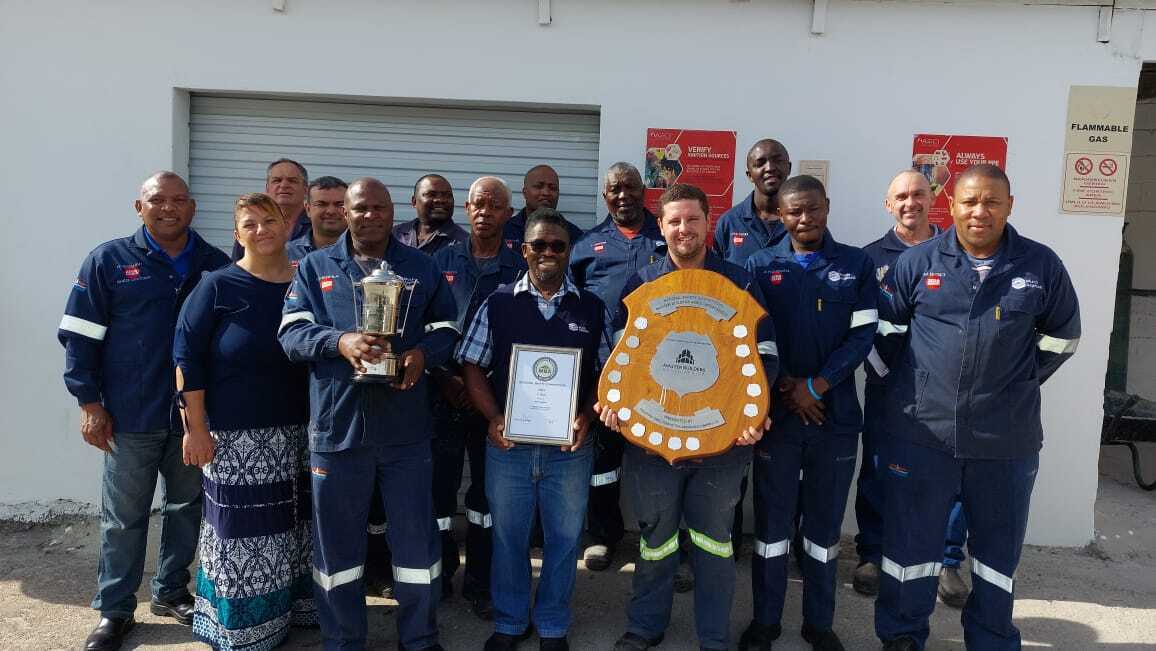 AECI Much Asphalt has taken home first and third places in the Manufacturers category of the National Master Builders South Africa (MBSA) 2021 Health and Safety Competition.
The Gqeberha (formerly Port Elizabeth) branch received the national trophy for the third time in 2021, with previous top spot successes in 2015 and 2017. This plant has won the Eastern Cape Regional MBSA Health and Safety Competition no fewer than 18 times since it first entered in 1994 and has been placed in the top three since inception of the national competition in 2013.
AECI Much Asphalt's Regional SHEQ Officer Roger Geswint says site inspection and accurate record keeping came out as major wins in the 2021 audit. He drives health and safety excellence at AECI Much Asphalt Gqeberha with the assistance of Maintenance Supervisor Louis Blume and Lab Supervisor Thabo Motaung.
"We work as a team, we have an excellent team spirit, we take ownership, and we have a Zero Harm mindset," says Geswint.
KwaZulu-Natal
AECI Much Asphalt's Coedmore branch took first place in the KwaZulu-Natal Regional Competition and third place in the National MBSA Competition. Much like its Eastern Cape counterpart, the Coedmore branch has a proud record of consistently winning the Regional Master Builders South Africa Competition every year since 2013.
"We work in a dangerous environment and the safety of our people will always be our top priority," says Shivanie Rambaran, AECI Much Asphalt SHEQ Officer on this site. She asserts that continuous improvement is the secret of the Coedmore plant's success. "Compliance is the endgame for most, but the difference between ordinary and extraordinary is the little extra. In keeping with our Zero Harm culture the aim is to exceed compliance, and this requires continuous improvement."
Working with her to ensure continuous compliance are Plant Supervisors Patrick Blanka Mambane in Maintenance, Roland Gopichand in Production, and Simphiwe Hokomane in Quality Assurance and Laboratory, as well as Branch Manager Trevor Thompson.
"Over the years the KZN team has rallied together to maintain a positive attitude, work diligently, remain focused and, most importantly, learn from past mistakes," says Rambaran. These key ingredients have allowed us not only to identify pressing issues, but to also find and correct the root causes."